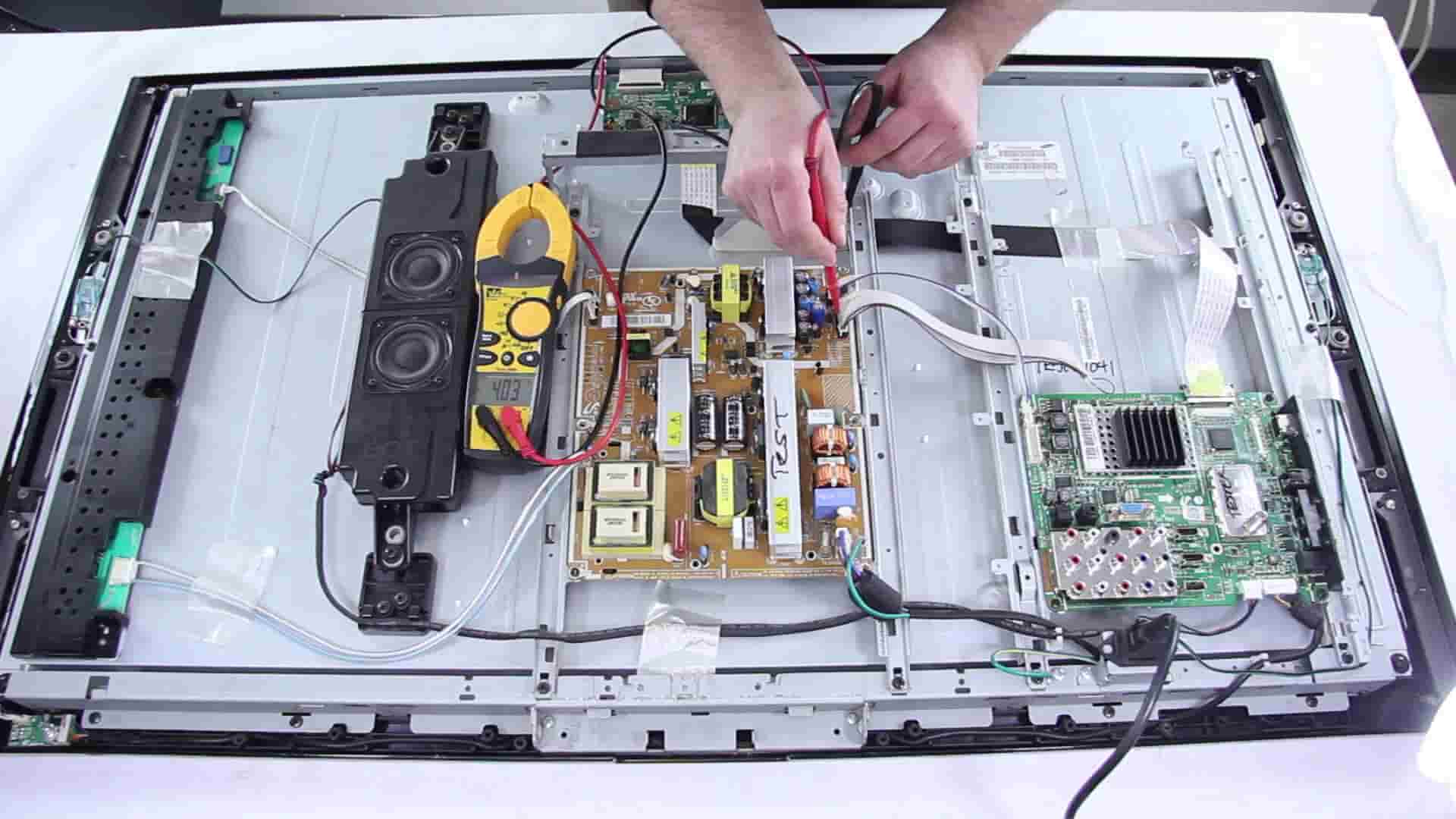 LCD LED Smart TV Repairing Course
ABC Mobile Institute gives training for the best LCD LED Smart TV Repairing Course. Their highly experienced faculty provides full practical and advanced training to students. TV repair training courses provided a basic understanding of LED TV Repairing Course technology and practical knowledge of assembling and disassembling of the component, replacing components, tracing and fault repair techniques.
 LED LCD Smart TV Repairing Course Module & Details:- 
This LCD LED Smart TV repairing Course outlines the following elements:-
Identifying and understanding the basic block diagram of LCD/LED television
Liquid crystal diode (LCD) and Light-emitting diode (LED) displays
Understanding of power supply and inventor board
Understanding and functioning of the main processing board
Understanding and functioning of the controller
Understanding and functioning of an LCD driver unit
Understanding and functioning of Standby Circuit
Introduction to LCD/LED technology
Comparison between the CRT technology, LCD technology and LED technology
Advantages and disadvantages of these modern technologies
Various modern system advantages
Color quality
Working of smart apps
Storage details
Understanding, functioning, programming and updating  flash ROM
HDMI data system
Tools, tricks, and equipment required in LCD/LED repair
Introduction to various tools like Analog Multimeter, Digital Multi-Meter, Hot Air Soldering Station, Re-bolling Machine, Digital Microscope
Assembling and disassembling a TV
Basic Tools used in assembling and disassembling
Precautions and safety measures used while assembling and disassembling
Finding and fixing of faults
Quick diagnosis of defective parts
Troubleshooting a TV and various problems
Various connection problems and their fixing
Fixing PSU (Power Supply Unit) failures, inverter board failures, and mainboard failures
Fixing Video and Audio issues
Fixing OSD/Menu Failure
Fixing white screen, rainbow screen, negative reveres, mirror image and line in picture issues
Fixing no backlight issue
Multimedia projectors, their functioning, and common faults
Functioning, type, and testing of Resistor
Functioning, type, and testing of Capacitor
Functioning, type, and testing of Inductor
Functioning, type, and testing of Diode
Functioning, type, and testing of Bridge Rectifier
Functioning, type, and testing of Transistor
Functioning, type, and testing of Mosfet
Functioning, type, and testing of Optoisolator
Functioning, type, and testing of Voltage Regulator
Basic maintenance and troubleshooting
LCD LED Smart TV Repairing Course:- 24*7 support is given to students via a website where students can ask any queries without disrupting the classroom training or feeling conscious. LCD LED Smart TV repairing Course provides a unique platform to students where they can experience professional and personal growth through on the job training. Courses provided by the institute are vocational and skill-based so it is made sure that the students can implement their knowledge while working on site.
Led Tv Repairing Course:- Trainers help students gain an edge against their competitors by imparting training specific to their career goals Students are given an opportunity to develop skills that can help them meet the industry expectations. Students taking the courses are capable of providing online guidance to users to sort minor faults and errors and also in providing onsite services. Students can easily score job opportunities in the market or set up their own service centers.

Join ABC Mobile Institute of Technology 100% Practical Training Provide led repairing course,  More than 5000+ all Ready Trained student LCD LED Repairing Course Training. Only ABC Institute Fully Live LCD Training Provide Every Student. Education is the key to the future: I think when we talk about good education one institute is always coming to mind first and that is ABCMIT. The best institute for Led Lcd Smart Tv Repairing Courses. "You have heard it a billion times, and it, and it's not wrong. This faculty is very trusted. They are famous for their work. The teachers are really professional the way of teaching is really good. Looking forward to more. Our LED and SmartTV Courses specifically designed for the youth, LED LCD SMART Tv Repairing Course Hardware & Software Both Provide.
ABC Mobile Institute no 1 Led tv Repairing Institute all part led LCD smart tv practical training Provide. 100% Practical Training Provide if anyone interested in just a call & talks to a trainer after your debut cleared then you can visit.
ABC MIT offers the best LCD LED TV Repairing training course in Delhi. We provide all classes with fully practical knowledge. We teach with all latest tools and motherboard, LCD, LED
LCD LED Smart TV Repairing Course in Delhi join anyone visits ABC Mobile Institute of Technology Head office Led TV Repairing course Call 9990-879-879 that provides excellent and advanced level training to our students. Our course plan is different from others because it includes detailed step by step training of various LED LCD tv repair training and after course we give special practical classes. In this LCD LED TV course students to get fully the latest version based training in our modern lab classrooms.
ABC MIT provides training in such a way that student should become an expert to solve all major faults like Liquid Crystals Displays, Liquid Crystals, Power Supply Board, Inverter Board, Rainbow Screen, OSD/Menu Failure, White Screen, Screen Flashes Then TV Shut Down, No Back Light and much more.
We have our separate placement cell to help our students work best according to their capabilities. Do not think twice before joining ABC MIT Institute for LCD LED TV training institute in Delhi and enjoy to secure livelihood.
Advantage of Led Tv Repairing Course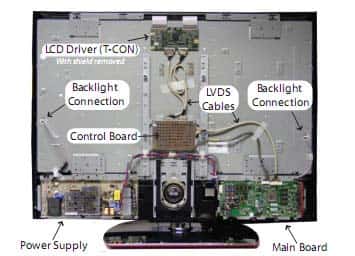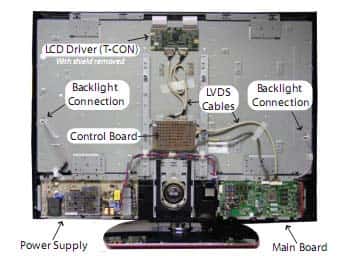 We are an institute that is providing an LED TV repairing course that is advanced and job oriented. Our course is modern and we are giving the training to repair the entire latest model of TV. With the increasing number of LED TVs, the requirements of the repairing engineers are also increasing and so is the scope of LED TV repairing course. This course includes both theoretical and practical training that makes the course job oriented and worth doing. The modules are to support the practical sessions and have steps-by-steps instructions on implementing the theory practically. The faculty members are supportive and friendly.  They are experienced and can give some smart tips on repairing the LED TV that can help the students solve complex problems later on. We are providing LED TV repairing courses for almost all the LED TV brands like Samsung, Sony, Videocon, Panasonic, Sansui, Toshiba, and Philips, etc. We are providing placement assistance to our students and giving them training on mock interviews under a session called personality development. A student can also start his own LED TV repairing center after doing this course because the learning he will get from the course is enough to start a business and run it satisfactorily.