ABC Mobile Repairing Institute in Laxmi Nagar, Delhi Training provide courses according to industry needs, that the students can get job opportunities in the developing field of computer hardware course. Students are given detailed classroom knowledge about the basic fundamentals of desktops and understanding of hardware. These short time computer hardware courses include learning about microprocessor, motherboard, monitors, assembling a PC, hardware troubleshooting skills and working with printers and scanners.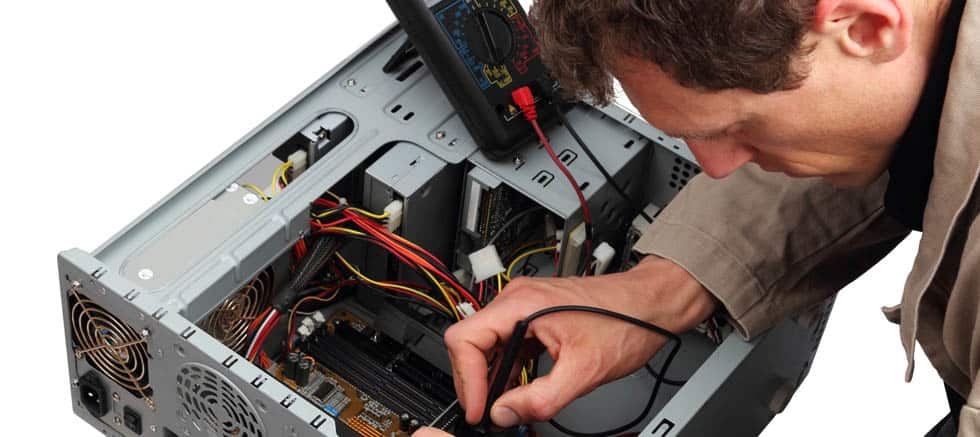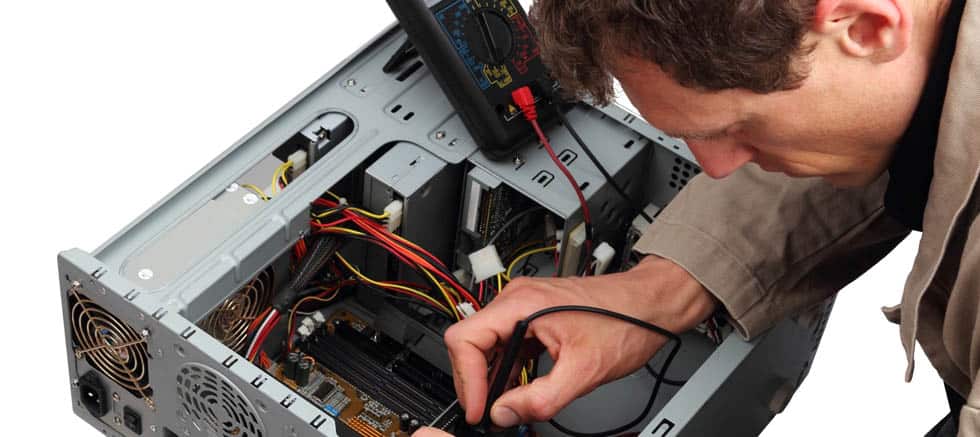 The outline of the Computer Hardware Course is as follows:
Identifying computer hardware
Identifying types of computing devices
Identifying Internal computer components
Identifying common types of computer connectors
Identifying common peripheral devices
Identifying and understanding computer software
Understanding compare functions and features operating systems
Identifying and understanding application software
Setting up of a basic computer workstation
Connecting hardware
Installing and configuring operating systems
Installing and configuring applications
Configuring accessibility options and networking access
Understanding Network connection types and their functioning
Installing and configuring routers
Understanding networking and alternative technologies
Understanding sharing and storage methods
Working with files, folders, and applications
Learning navigating file structures
Managing files and folders
Compressing and extracting files
Creating screen captures
System board definition and its evolution
Motherboard removal and Replacement
Troubleshooting the motherboard
Functioning and types of physical CPU
Processor Levels
Sockets and slots of CPU
Understanding RAM and ROM
Understanding physical memory packaging
Types of memory and breaking down of memory
Managing memory
Fixing common memory faults
Power supplies and their faults
Power management and battery testing
Troubleshooting the power supply
Understanding hard disk functioning and their interfaces
Evaluating the performance of Hard Disk and troubleshooting the Hard Drive
CD-ROM background, drives, discs and drive formats
CD-ROM drive specifications and interface
Video controller, graphic cards, memory choices and graphic controller
Video graphics adapter and graphic card processor
Operation of graphics accelerator
Limitations of graphic cards
Sound card, its history, concepts and terminology
Monitor, types and their functioning
Displays and their types
Health and Safety Concerns
Monitor Connections
Computer Assembling
Configuring and using wireless devices
Securing computing devices
Identifying security threats by applying best practices
Performing secure web browsing
Supporting computers and users
Safety and the Computer
Input & output devices in the form of Current & voltage
Disposal of Computer Parts and Components
Environmental and safety concepts
Taking back-up and restoring data
Implementing basic support measures
This computer hardware course provides a practical training in installation, configuration, assembling, optimizing and upgrading computer system. It imparts useful skills required for maintenance and repair of computer hardware.  Hardware networking certificate helps you earn a job and sets you up to be able to keep up with new machines that are realised in the market daily. This certificate helps you in gaining the confidence of your employer and makes you competent in setting up your new business. Best Computer Hardware Repairing Course in Laxmi Nagar.