Mobile Repairing Course in Laxmi Nagar Delhi joins Free Demo Class 100% practical training provided.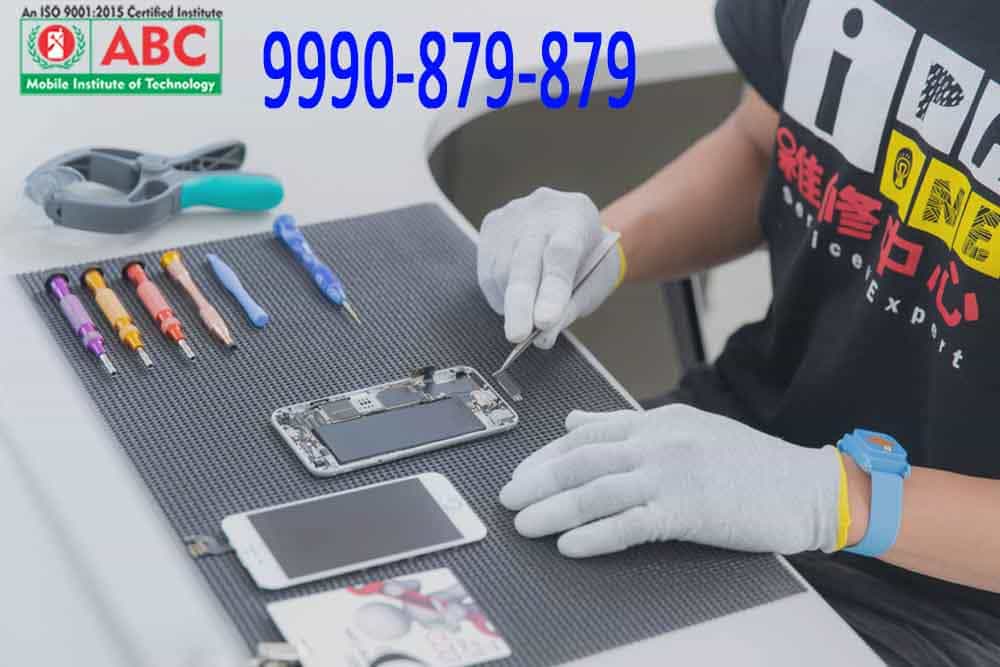 A mobile repairing  Course is considered a hub of a variety of institutes. Many students get attracted to Laxmi Nagar because of the availability of a number of coaching institutions. ABC Mobile Institute Technology offers professional and advanced mobile and laptop repairing institute in Laxmi Nagar, Delhi.
The Institute is a short-term Institute that comes with reasonable fees. You do not need to have any specific qualifications. Even students of 10th and 12th can easily join the mobile industry and learn laptop or mobile repairing and training. It is the perfect time to develop your technical skills on how to repair a mobile and a laptop. ABC Mobile Institute provides a mobile institute in Nirman Vihar imparts the options of doing basic level and advance level Institutes. To know more about the Institute, go through the Institute features:
ISO 9001: 2015 Certified Institution

Special Chinese Phone Troubleshooting

Circuit –Diagrams based Training

Separate Tracing and Practical Labs

Experienced Trainers and Industry Experts

Business and Job Training

100% Placement Support

Free Mobile Repair Tools

Scope of ABC Mobile Institute Mobile Repairing Course in Laxmi Nagar
Discussing the scope for mobile repairing Course in Shakar Pur, the picture is quite clear. ABC Mobile Institute has an altogether different repo in the market which distinguishes this institute from all the other institute best Course in ABC Mobile Institute. They carry a different outlook on the education sector. We do not work for money. We are here to provide our services to students who wish to excel in their careers.
They guarantee you to help you and provide you with business support. Making profits is not our aim. Rather we work upon our students' welfare and development. Grow yourself personally and professionally with the help of the Institute of mobile and laptop repairing in Laxmi Nagar.
Obvious Mistakes Mobile Repairing Technicians Are Committing
Since mobile phones are an important part of people's lives, there are many mobile repairing technicians in this field who are working since there is so much demand for this invention. After so many technology enhancements there are technicians who are committing some obvious mistakes again and again. A mobile repairing institute in Laxmi Nagar will describe some mistakes that are very common and obvious.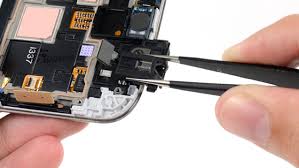 Obvious mistakes of professionals are:-
Fail to do correct replacement of screws– When any technician opens up any mobile they must reassemble it as it was in the starting but some don't do the same thing because they don't have correct screws required on their workstations. They just leave these mobile slots empty, while others use other screws that are not bound to fit in the respective phones as it will damage the phone. To cover this mistake better option is to keep all the screws in the tray but it is important to know these screws from a mobile repairing course in Laxmi Nagar Delhi. Then you will be ensured that all the screws are replaced in the right place.
Don't repair within the time limit– This is a very common problem with mobile technicians as they find reasons for the delay. This fault can occur due to late detection of a fault, maybe technician has taken up some of their work in between the previous one, unavailability of matching screws and accurate tools. If you are punctual it leaves a very good impression on customers.
Not looking for solutions on search engines – Many professionals don't search for solutions right away but waste their time by doing hit and trial methods. If you are not using global search engines for solutions you are missing out on some useful information. A mobile repairing institute in Laxmi Nagar gives you information about the useful sites and YouTube videos that can give you some solutions to the common problems a mobile device can have.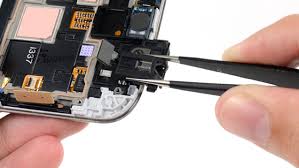 Not asking the customer about the clarity on issues– When a customer reaches you for the phone repairs they are coming with lots of trust in you. Many professionals don't ask for exact issues but start assuming things that could be there in the device. An experienced person should ask about the issues and understand what kind of treatment you can do with the device without asking the issue you are wasting time in finding the real issue. If you would have taken training from a mobile repairing course in Laxmi Nagar Delhi you would have gained the ways on how you can start your mobile repairing journey on a device.
Not following safety rules– The basic rule is to maintain the safety of the device and it is not damaged from you, as the customer is leaving their expensive device with you.
Not following the professional way– Many mobile repairing professionals are not careful while repairing a device. The job which they are performing comes with very much responsibility. The techniques and strategies used by experienced people should be unique. A mobile repairing institute in Laxmi Nagar is providing the right manuals and study materials with practical knowledge that will enhance your mobile repairing career.
Mobile Repairing Institute In Laxmi Nagar is the best Institute.There are many places in Delhi which are known for their advancement in technology. Laxmi Nagar is one such place which is considered a hub for these mobile repairing course in Laxmi Nagar Delhi. If any one feels trouble in getting their mobile phone repaired, he/she can visit Laxmi Nagar and get his problem resolved as mobile repairing in Laxmi Nagar is famous throughout Delhi. The question arises why there is demand for Mobile repairing courses in Laxmi Nagar. Let us know, why?


Laxmi Nagar is a hub of mobile repairing :

Mobile Repairing Course in Laxmi Nagar is considered a hub for Mobile Repairing. This is the biggest reason why there is scope for Mobile repairing institutes in Laxmi Nagar. You can easily visit any of the mobile repairing centers there and get your device repaired. They guarantee you good and durable services. This is the reason why Mobile repairing courses are getting so popular in Laxmi Nagar (being in center).

Scope for Mobile Repairing Course In Laxmi Nagar:

We have a widened scope and importance for Mobile repairing course in Laxmi Nagar Delhi. It is a place where people have opened their own individual shops of mobile repairing. And this is only possible because of mobile repairing institutes who are offering mobile repairing courses in Laxmi Nagar Delhi. The scope mobile repairing course in Laxmi Nagar will increase immensely with the passage of time as market for mobile phones will continuously rise.

Demand for mobile repairing engineers:

Mobile repairing technicians are in huge demand because every next hour, one, or the other feels a need to visit mobile repairing centers in Delhi. After doing Mobile repairing courses in Laxmi Nagar, you can simply be a professional in mobile repairing and open your own shop or any business. The demand for mobile repairing courses is directly proportional to the requirement for mobile repairing technicians.

Why we need Mobile Repairing Course in Laxmi Nagar Delhi

There is great requirement for mobile repairing courses because business for mobile repairing is expanding day by day. We face troubles sometime in operating a mobile phone due to mis-functioning of a phone. When they stop functioning, then at that time, we feel a need to get it repaired. Mobile repairing courses are getting so prevalent in market today. Many mobile repairing institutes have been opened which offers mobile repairing courses in Laxmi Nagar. Such mobile repairing courses helps in starting your own business, in case you do not want to work under anybody as an employee. It fills you with confidence to crack any interview. Mobile Repairing courses in Laxmi Nagar have opened many gateways for students who generally get confused what to do and what not to do.

Be a smart soul to select and chose the best mobile repairing course and mobile repairing institute. Many institutes will promise you 100% job placement assistance and job-security but few fulfill the promises. Before joining any of the institute, do check the history and background of the institute.
Best Mobile Laptop Repairing Course in Laxmi Nagar Delhi. Call free Demo now  9990-879-879