Mobile Repairing Course in Ghaziabad, It does not look surprising if a small child holds up a mobile phone in his hand, it doesn't look awkward because using mobile has become so regular nowadays. Their demand today in the market itself describes our dependency on mobile phones. The technical industry for mobile handsets has set a great example for real success where they have proved themselves in a far better way. They are growing day-by-day, increasing quality jobs for engineers who know mobile repairing.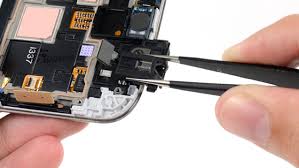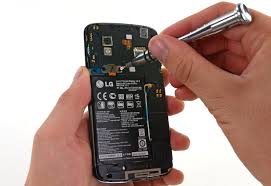 Mobile Repairing Course in Ghaziabad
Mobile Repairing Course Basic 3 Month.
Advance Mobile Repairing Course 1 Month.
Tracing 1 Month.
Mobile Repairing Course Provide Hindi & English Both Language
Spending an hour even without a mobile can be killed because you disconnect yourself with the rest of the world. All your social networking is blocked. You feel bare-hand. Opting mobile industry as your career helps in your better growth and development. Mobile Repairing Course in Ghaziabad, Many technical institutes have introduced a variety of courses in mobile repairing that offers you learning, plus a promising job opportunity.
Mobile Repairing Course in Ghaziabad Benefit:-
25+ Well-experienced Trainers
 Free Repairing Tool kit
 Free Demo Session
 100% job assistance
Backup classes
 Fee installment (EMI) scheme
The more the use of such gadgets like mobiles and laptops, the more the scope for such courses rises. They are directly proportional to each other. It is very homely for a person to have a mobile. Some are in fact observed; especially people, who are working, are seen to have two mobile handsets. This clearly shows our dependency on mobiles. As we already mentioned, we offer many such mobile repairing courses which would let the students have depth knowledge about smart mobile phones.
Institutes coming up with Mobile Repairing Course in Ghaziabad!
 Mobile Repairing Course in Ghaziabad There is many institutes offering mobile repairing courses that students may join. They may earn in good numbers (not fixed) and at the same time, can learn good knowledge. Being trained in professional institutes under qualified professors who guide their students well theoretically as well as practically, is a matter of wise decision and effective investment. These institutes not only teaches students and give technical expertise but also indulges students to build their personality well and work upon their overall development.
So many institutes offer Mobile Repairing Course in Ghaziabad but do not guarantee jobs. When job is guaranteed, the situation becomes a cherry on a cake. Similarly, having being done a mobile repairing Institute in Ghaziabad from any of certified Institute like one of us (ABC Mobile institute ) situated in different regions of Delhi, gives you an impact satisfaction of investing your time and money at a right place. This might become your finest and wisest decision among all.
So, try your fortune and it might show you good colors. Invest your time and a bit of money. Spare yourself some quality time and make the best choice ever. so anyone Nearby Vaishali, Sahibabad Call Free Demo Class 9990-879-879