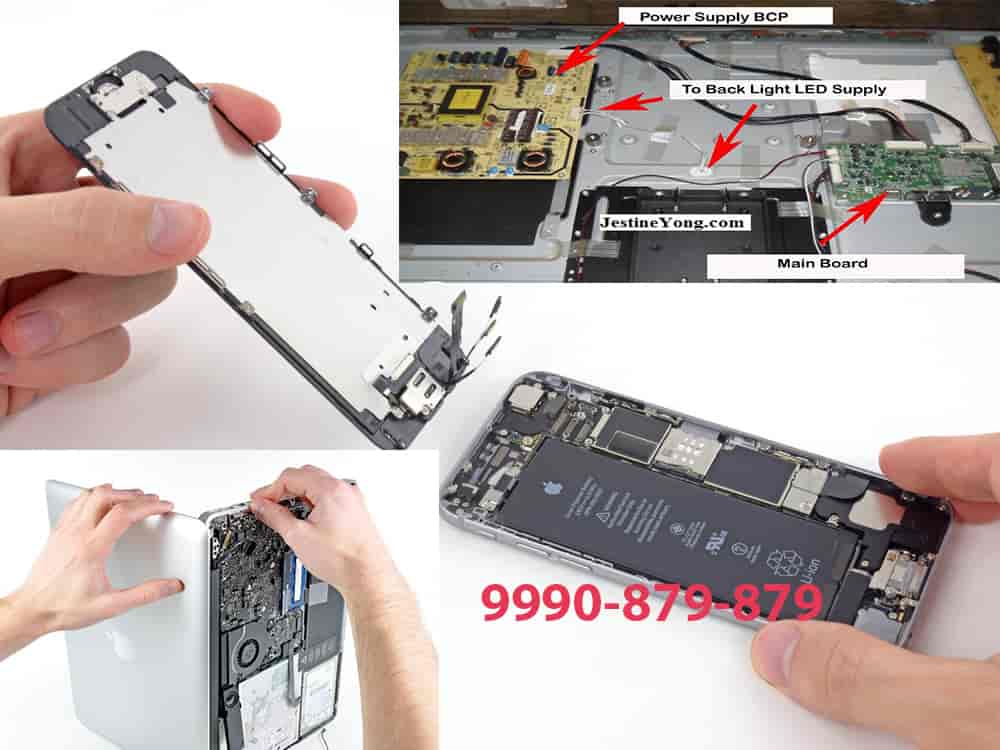 Jaipur is one of the booming cities in terms of technical education and job-oriented courses. Our institute is so proud to run a Laptop & mobile repairing course in Jaipur that is completely a job-oriented course and an affordable course as well. In our course, we are offering full study material, a free tool-ox used in mobile repairing, practical sessions and special sessions on cracking interviews. It is a complete course that will make you a confident mobile repairing engineer. There are options for both long-term and short-term courses that you can join at your convenience. We got different fee payment options that can make the payment of the fee very smooth for students.
The study material of any course is the most important part of the course. The study material that we are providing in our course is structured and well-compiled. This course is providing you the value for your money in the form of fabulous study material. Our study-material is printed in the simplest language and there are step wise explanations for every step. Many pictures and real-time industry examples are there to make a student understand the course very well.
We are providing practical exposure for most repairing of the popular mobile brands & Laptop Brands like Samsung, LG, Nokia, iPhone, Dell, Hp, Sony and Lenovo and other similar brands to make students industry-ready and learn to solve different real-time problems. Every student will get a tool-box that is high-tech and have different tools that can solve all most every type of repair problems. The Mobile repairing courses that we are providing are all updated and include all the latest techniques used in the global mobile repairing market.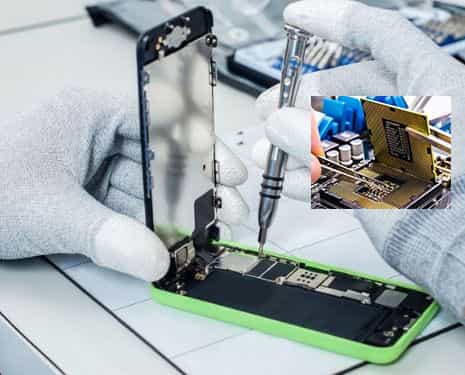 Our training and practical exposure are given to the students to help the student in fetching a respectable job in the market. The best thing about our mobile repairing institute in Jaipur is that our institute has a dedicated team that keeps on building a good relationship with the corporate so that students can be placed in good companies. In addition to our continuous efforts towards getting placements, we are also working on the grooming part of our students. The grooming sessions include classes for personality development and mock interviews. This makes our students confident and ready for the interviews.
The fee payment is very easy for our course. We got options for installments also. In our mobile repairing course in Jaipur, Laptop Repairing Course in Jaipur  students can easily pay the fee and join the course. Many modern payment trends are also there if a student wants to go for that.
We got an increasing number of enrollments in our institute for the mobile repairing course in Jaipur. If you are also looking for such a course Mobile Repairing & Laptop Repairing, please contact us on the number provided on our website. You can also reach us by submitting a query related to the course on our website.