We are among the best mobile repairing institutes in Meerut. Our institute is the best because it is an affordable institute if we compare from the other institutes in Meerut. The course provides specially created study materials and free toolbox for every student. Every class of ours is well structured in which all the theoretical sessions are followed by practical sessions. The practical sessions of our Laptop,Mobile repairing course in Meerut include hands-on training on repairing branded mobiles phone like Samsung, iPhone, Motorola, Nokia, LG, Asus, Google, and Lenovo, etc. Our training includes tiny issues to very complex issues like motherboard repairing.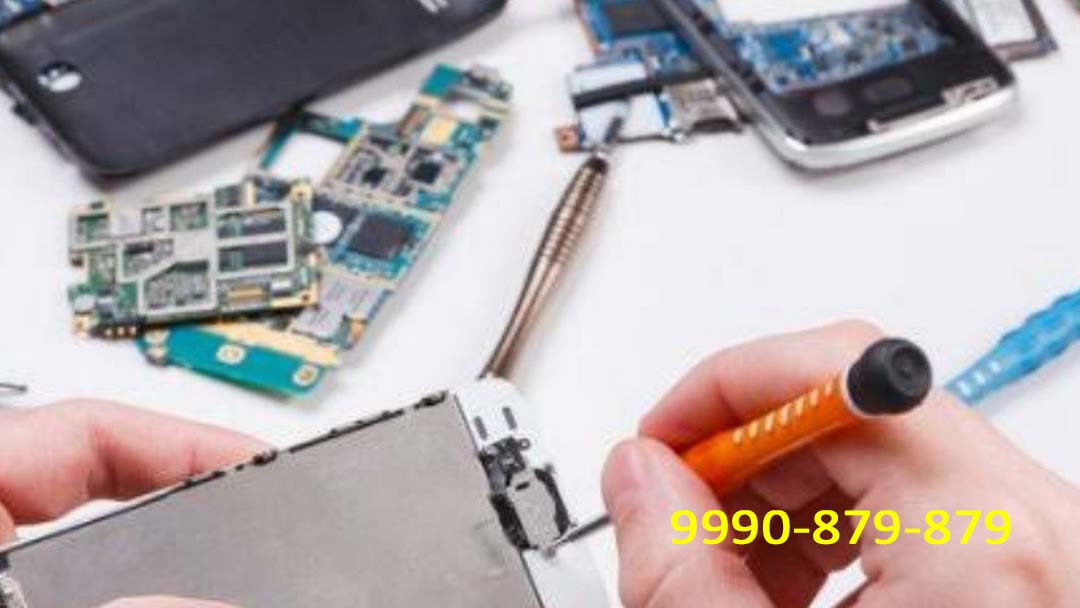 Our training is worth doing because it is delivered by experienced and well-educated faculty members. The faculty members are considering every doubt very seriously and try to solve it to the level of students' satisfaction. Many of the trainers are from core-industry and training the students on complex issues that they have come through repairing the mobile phones. The trainers in our institute are also guiding the students on how to run their business successfully. If a student needs special attention or facing difficulty in understanding any concept, the trainers never lose patients and try their best to explain it.
Why join our laptop, mobile repairing institutes in Meerut?
Best study materials: We are providing the best study material in our Laptop, mobile repairing course in Meerut. The study material of our institute is simple to understand and grasp. It includes all the details related to the mobile repair. The theory is explained step-by-step and associated with explaining pictures with that.
Best Placement assistance: Our institute is focused on providing the best placements to the students and always keeps on working on building more associations with corporate and small businesses.
Best Faculty members: As explained above, we always try to hire the best faculty members that have exposure to both the jobs and the corporate world.
Best Business assistance: Many of the students certified from our institute are settling their own business and provided with all types of assistance starting from finance to mobile repairing issues.
Flexible fee payment options and simple admission process: There are a lot of different payment options available for the students. Installments option is also available and the student can pay the fee as per his convenience.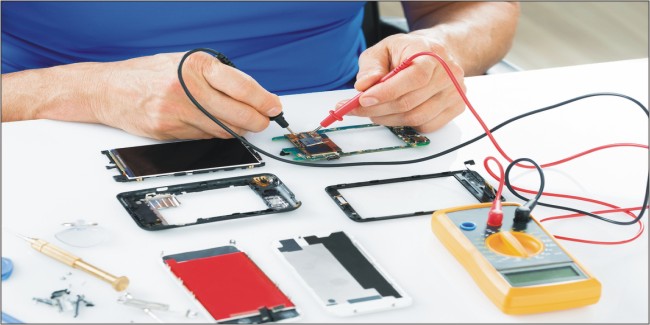 Grooming and mock interview sessions: Our mobile repairing course includes special grooming sessions with mock interview drills to build enough confidence in the students. Many students are getting benefited from our grooming sessions and performing well in job interviews.
On-board training: We are giving on board training to the students so that they get a perfect understanding of how to repair the mobile phones.
If you are also looking for a mobile repairing course in Meerut, you can join this course that our mobile repairing institute in Meerut is providing. If you are interested just contact us on our mobile numbers given on the website or drop us an email mentioning your requirements.
How you will earn Good Income + Career Growth in Mobile & Laptop Industry?
The answer is by doing ABC Mobile Institute Mobile & Laptop Repairing Course! ABC Mobile Institute of Technology , an ISO certified technical institute is known for its excellent Mobile, laptop training with 100% lifetime support. Mobile, Laptop industry in India is facing a huge gap in demand and supply for Mobile, laptop engineers. At ABC Mobile Institute, we provide basic to advance level Mobile, laptop training and have given a large numbers of Mobile, laptop engineers to the industry.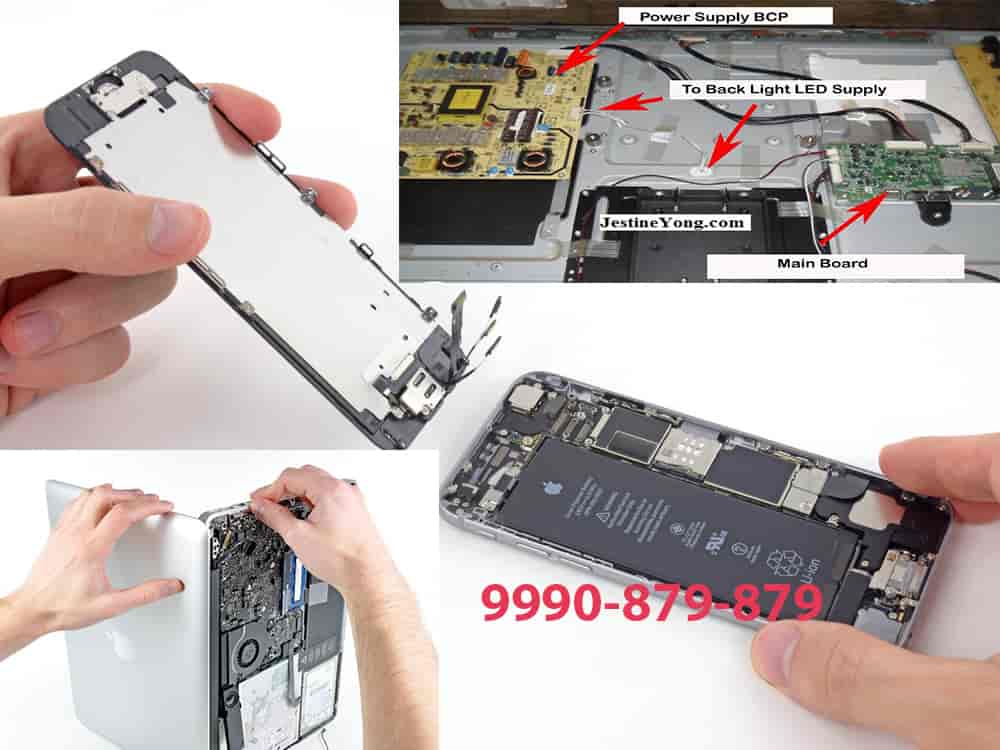 Secure Your Career with Card & Chip Level Mobile, Laptop Training
Step Into Growing Laptop, Mobile Industry – No Future Risk
Learn Motherboard Testing & Repairing
Work with Latest Machines & Equipment
Start Your Personal Laptop, Mobile Repair Business
Work as a Laptop, Mobile Service Engineers in Reputed Companies
Enjoy Professional Status with Minimum Education
Get Professional Engineering Degree
No Limitation in Earning
900 Million Laptop Users – 40x Requirement of Mobile, Laptop Engineers – 5 Lakh Jobs – 1 Professional Diploma
Register Your Name TODAY to GET 30% Fee DISCOUNT.
All Repairing Course Details & Duration
     Mobile Repairing Course Basic 3 Month
    Advance Mobile Repairing Training 1 Month.
   EMMC Repairing Course 10 Days.
    Led Lcd smart Tv Repairing Training 3 Month.
    Laptop Repairing Course Training Card level  3 + Chip level 3 Month
     Complete Laptop Training 6 Month.
    AC Repairing & Installation Training 3 Month.
Call Now Course Details:- 9990 879 879