Want a work-life balance? Join Mobile Repairing Course in Gurgaon one of the best course if anyone joins visit ABC Mobile Institute Head Office New Delhi.
Education is a sea where students have a wide range and variety of fields that they can choose. He can take technical, moral, mathematical, science or literature and many more queued in the list. Presently, the most running course in the market is Mobile Repairing Course in Gurgaon. This is due to the scope and opportunities generated by the course.
Gurgaon is a posh and wealthiest area where students look for better opportunities that will provide easy career growth. Mobile repairing courses, being able to provide good resources, serves the students for better development in terms of career opportunities in Gurgaon.
Yes, ABC Mobile Institute surely provides you best and quality education. Because of the features given to students in the Institute, it has turned one of the leading institutes in Gurgaon.
Read aloud the special features of ABC Mobile Institute basic Mobile and advance Mobile Repairing Course: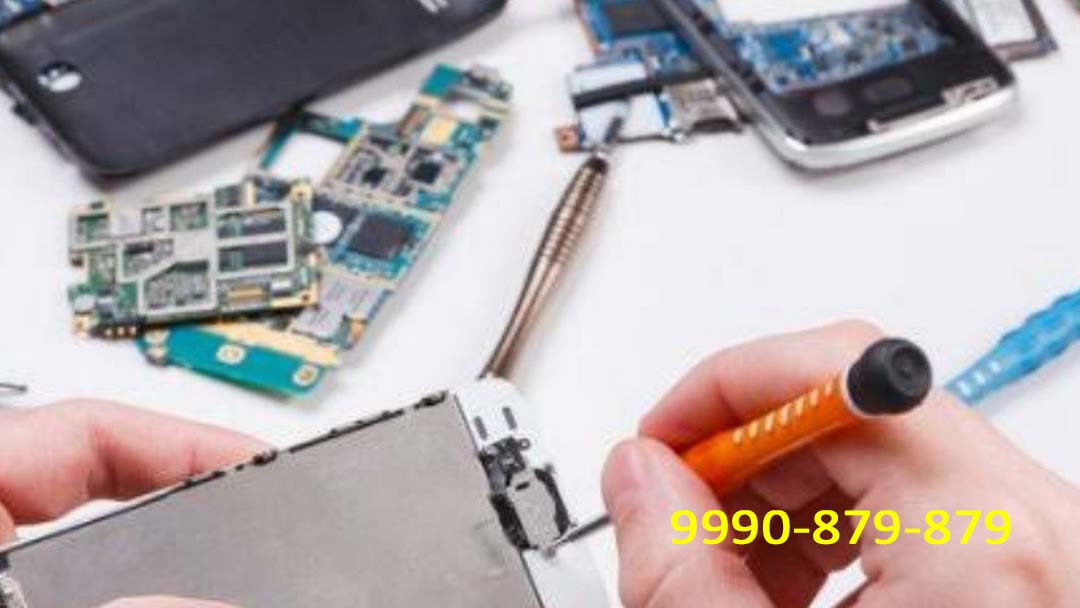 Mobile Repairing Course in Gurgaon Advantage.
Job-oriented course
Start your own business also
Never ending possibilities
Trained and experienced faculty
Comfortable environment
Free Demo Class
100% placement assistance
Unlock your Technical Hurdle
No prior Technical Education required
Everybody wants to have a balance between work and life. You need time for other priority things as well. In such cases, mobile repairing courses guarantee you self-time that you can invest as per your requirements and needs.
Mobile and Laptop Repairing course in Gurgaon
We are moving, no we are running. Running behind the technical gadgets introduced by science like mobiles, computers, and laptops. Mobile phones, computers, laptops, and smartphones are the most popular devices known to us and people depend upon them very differently. Laptops are invented keeping thought of carrying it easily. One carries his workplace along with him if he carries his laptop. They were discovered to give a person able to take his computer along with him anywhere. Technology has been moving ahead at such a fast pace those mobile devices with internet connectivity are crossing the boundary lines. It is believed that the best way to bring advances of the digital age to the poorer parts of the world is with mobile phones. Everyone has a mobile phone in their hand. Both of them are portable and have internet connectivity. But each of them has its own distinct features and cannot take place of the other two.
How a mobile differs from a laptop?
A mobile phone is basically a device made for calling and receiving calls but it has many additional advantages and multimedia features that make our work and life easy. It is small, handy, easy to carry from place to place, can work long with the use of battery inbuilt inside. It makes use of an independent operating system to install and run advanced and complex applications. If we talk about laptops, then they are the most powerful gadget when it comes to computing and for browsing the net. However, for those on the move and need to carry out complex tasks on their devices, laptops are an ideal choice. The laptop has the fastest processor and largest capacity of internal memory. A laptop is a PC that can be carried along at all the places and integrates all the capacities of a computer.
Why Mobile and Laptop repairing courses are in demand?
Taking care of both aspects, it is quite clear to say that these two gadgets hold up the market for a higher percentage. When these devices fail to function, market demands for engineers who can work on their repairs. At this point of time, the value for mobile and laptop repairing courses comes into view. They have a good scope for they let people gain knowledge as well as make them earn good money. They make students proficient in their tasks and groom their personality. It can be a good choice for making a secured career.
Do not wait, and catch the ball thrown. This time is accurate and one should not leave such a brilliant opportunity. Grab it, Seize it, and do it. Call 9990-879-879