Easy & Affordable Mobile Repairing Course in Lucknow for anyone.
ABC Mobile Institute of Technology, the 5 years old mobile institute, offers professional mobile repairing course in Lucknow. This course is diploma & Mobile Repairing ITI but short-term training into mobile technology. Students of 10th, 12th  and Graduation can easily enter the mobile industry by learning technical skills on how to repair a phone. ABC mobile institute in Lucknow, Hazratganj, and Charbagh provide the options of doing basic level, advance, and combo level courses. "To know more about the Mobile Repairing course, go through the course features Visit ABC Mobile Institute of Technology Head Office:"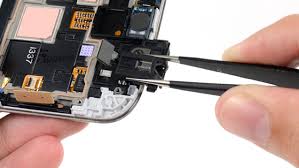 Mobile Repairing Course in Lucknow
Syllabus Benefits:-  
Learn Chip Level Soldering/De-Soldering Techniques
Special Training on Chinese Phone Training
Get Trained from Expert Trainers
Professional Education of Testing and Repairing
Get Free Field Visit and Tips
Best Placement Support
Quick Techniques on Smartphone Repair
Learn All Smart Phone Repairing
Learn How to Change Glass OCA Machine Repairing
Basic & Advance Smart Mobile Course
Iife Time Technical support.
Video Class Backup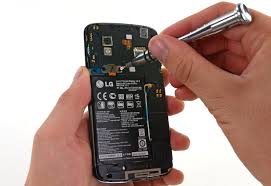 Mobile Repairing Course in Lucknow Syllabus:-
 Mobile Repairing Engineering (MRE) 3 Months
 
 Mobile Advance Repairing Engineering (MARE) 1 Month
 
Mobile Expert Repairing Engineering (MERE) 4 Months
Mobile Repairing Course Basic  3 Month
All keypad Mobile, All software, All Smart Phone, Chinese Mobile, Software and All fault finding.
Advance Mobile Repairing Course 1 Month.
Tablet Repairing & iPhone Repairing Software, Hardware, Fault Finding, Tracing,
Low mobile repairing course fees in Lucknow Provided by ABC Mobile Institute of Technology.                 
Why Select Mobile Repairing Institute in Lucknow Charbagh
With mobile repairing training in Lucknow Charbagh, students can open their own repair shop, or they can work in reputed companies. ABC Institute is known to provide 100% support when it comes to career guidance after 12th or even after matriculates. For example, campus interviews are organized frequently in the institute. Moreover, the institute has made multiple tie-ups with reputed companies, mobile brands, and authorized service centers. There are experts Teachers providing training as for how to perform in professional interviews and discussions for all Students. At the end of the phone repairing course in Hazratganj, students are also provided with free toolkits for easy start of the career. To attend trial classes on mobile technology training, you can call our tele-advisors at  9990-879-879.
Free Demo class Call 9990-879-879 & Book Your seat for your course.