Why Laptop Repairing Course can make you achieve your goal?
Students are getting sharper and brighter in choosing a way to successful and secured career. After completing their 12th, they want to do some technical short-term course which makes them earn good. They want to pursue a beneficial course. Laptop Repairing Courses are running successfully to support today's youth to be acknowledged. Such Laptop repairing Courses can actually make you reach your destination and achieve your set target. Let us discuss in detail few reasons why one should opt for Laptop Repairing Course in detail: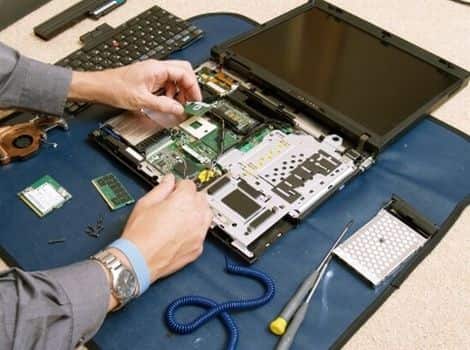 Short duration courses:
Generally, it is seen that duration of a course becomes constraint in the outcome or any result. Students opt for those courses which are of short duration say 2-3 months and then offer good choices of job after completing the course. Time duration of any course plays a significant role when a student selects any course.
Skilled teachers:
The second most important reason why one should go for Laptop Repairing Courses is the faculty. If a student is guided properly then there can be no stoppage in his way. We believe in absolute excellent teachers and trainers. They impart true knowledge to our students and expertise them in their skills.
Good career growth:
Laptop repairing Courses offer good secured career growth. This is so because to have a flourishing career, you have to make the best choice among many technical courses. According to me, the scope that Laptop Repairing Courses offer is incomparable to any other technical course.
No eligibility conditions:
Laptop Repairing Courses (especially if done from ABC Mobile Institute) lets you enjoy the eligibility conditions. You don't have to necessarily any specific degree or certification. After completing your 12th, you can enroll yourself in it. You can easily become a profound Laptop repair technician.
Practical knowledge:
ABC Mobile Institute provides theoretical knowledge as well as practical expertise. Students are trained in a way that they are fully developed and skilled. They should be able to fix all kinds of problems, whatever comes his way. 
Affordable fees:
Even after doing your high secondary level examinations, you can do this laptop Repairing Course. It is quite affordable. It is a course which is under the range of all classes of the society whether the riches or middle section.
Demand of Laptop Engineers:
It would not be wrong to say that there are millions of users of laptop phones. Laptop Phones are in great use. We have created a unique dependency over laptop phones. Henceforth, laptop repairing courses are turning important to students. They want to join such laptop repairing courses and improve their growth pace.
I hope, the above-mentioned points would tell you exactly the need and demand for Laptop Repairing Courses. Better come to us, join ABC Mobile Institute, and groom yourself completely. Call Now 9990-879-879